"Acadian Coast", this was when my sweatshirt almost got swept out to sea.
"I need a photo opportunity, I need a shot at redemption, don't want to end up a cartoon in a cartoon graveyard" Paul Simon "Graceland"
edit: The word "addiction" carries a negative connotation but in this manifestation I don't think it's too bad of a thing.
I was talking with my honorary big-sister Linda Perrin last night http://atlanticartglass.blogspot.com/ whom I work for blowing glass and this idea occurred to me that I'd love to talk about and see if you guys agree with me on this one (you guys being my fellow photography friends and perhaps other creators of things, whatever- anybody respond!). Linda and I sometimes have some fun conversations about creativity and art and the process while we are working and last night I was trying to recount the inspirational and challenging blog post written by Guy Tal here: http://guytal.com/wordpress/2012/05/photography-and-the-creative-life/ that I read yesterday morning regarding concepts like art vs representation and finding your voice etc.. By the way, if you like reading about creativity and art and photography then you should definitely have Guy's blog in your favorites list.
Guy Tal reading Edward Weston (taken from his blog)
What I said to her (Linda), was that as a photographer I'm constantly and incessantly thinking of what my next picture is going to be. I ran into a quote this winter that sums it up perfectly: "Which of my photographs is my favorite? The one I'm going to take tomorrow." – Imogen Cunningham. And that's so true, while I can be perfectly happy with what I'm working on now or the image that I posted today, once that is behind me I feel like I'm already "behind the 8-ball", like the clock is ticking, or maybe it's a fear that I will never again be able to make an interesting enough picture, or I don't know... that the world will end or something else irrational like that? But I'm thinking and scheming and checking maps and crossing places off lists with the next shot in mind. Certainly we with our cameras are full time imaginators, whether we are actively shooting or not, and while driving to do errands we see pictures all around us- how the light is warmly kissing the edge of that tree or the perfect cumulous clouds above or the face of that really interesting looking person dancing with his dog on the sidewalk? etc. We see that stuff as we would if we had the viewfinder to our dominant eye and turning the focussing ring- anybody else manually focus here?
I use my big camera about 3 times a week probably as an average. And I like to work on or develop images more like maybe 6 days a week. And I like to look at pictures everyday of the week. Although I suffer from having to punch the clock and "work for the man" I really probably wouldn't be all that more productive even if I did have the time? Well that's perhaps somewhat of an exaggeration to try and prove my point here as there undoubtably would be more picture making if I did have the more time, nonetheless I would posit that visualizing and conceptualizing between shooting sessions is as valuable as the shooting itself. And it gives us time to review our recent images and see where we need to improve our technique, it gives us time to look at the Google Maps and scout locations, to look at our friends images that are more and more incredible every day and maybe find a new course to pursue through doing that. And we should have something of a succinct body of work, where I would love to be an "everything photographer" my focus is landscapes and nature and through self-curating I only have a few different cohesive shows of work of all the thousands and thousands of images I have so that always takes consideration, and more dedication etc.
edit edit: I wrote this kind of quickly yesterday afternoon and I got slightly sidetracked along the way but wanted to add one more thing: I started seriously pursuing making photography back in 2000/2001 and really started to feel the reward of it when I would come home from after making glass with Atlantic Art Glass which is a fantastic feeling of creation blowing glass is, but then after we were done for the day and I was home and I would have regained my energy and there would be lots of time left in the day I felt the desire to keep making stuff and photography allowed me to create on my own time and it was dependent on only me and it felt just as fantastic with the feeling of creation. No matter if it's photography or glass blowing or whittling or house of cards building or pencil drawing creation feels like a necessary obligation.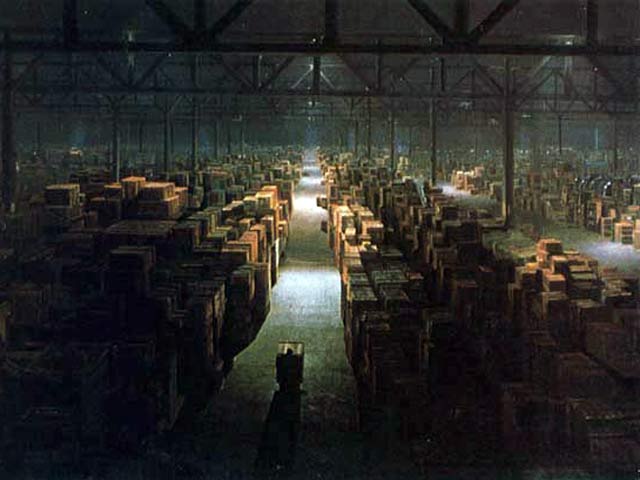 the archives
So what drives you my photographer friends to make more images? And do you ever feel satisfied with what you've accomplished to the point of just relaxing and not "worrying" about it? Am I over reacting? Are dogs man's best friend? What's your favorite kind of pizza? What's the meaning of life? I digress, see ya! -Nate.
More cool photography quotes:
"Your first 10,000 photographs are your worst." – Henri Cartier-Bresson
"If I have any 'message' worth giving to a beginner it is that there are no short cuts in photography." – Edward Weston
"I always thought of photography as a naughty thing to do – that was one of my favorite things about it, and when I first did it, I felt very perverse." – Diane Arbus
"In photography there is a reality so subtle that it becomes more real than reality." – Alfred Stieglitz