Homarus Americanus. Maine lobster.
Woah- where has the time gone? What a whirlwind. Last time I checked in here it was 90 degrees and it feels like I was a different person. It used to seem a lot more important and necessary to update the blog here regularly, but there is only so much time in a day! The intent of the blog is to share with people who don't know me some of my ideas and personality and motivation that informs my photography work, so people can have something of a connection to the guy who made the picture. There are a million amazing photographers out there, so the blog is a chance to differentiate myself, and tell stories while I'm having a coffee or a beer at the end of the day. Also I really love a good blog like the old warhorse NatGeo photographer Joe McNally's stories of climbing to the top of the Empire State Building to photograph them changing the lightbulb beacon-
http://www.joemcnally.com/blog/
After a while you really end up feeling like you know these people. You take them into your life through your monitor or your smart phone and follow them around the world like stowed baggage. The photographs are great but sometimes the mind of the artist is even more interesting. Now don't confuse me with an interesting person- I'm just trying to do my part in creating content and maybe somebody will like something. And I've personally learned so so much about technique and philosophies of photography through reading blogs that ideally hopefully I'll be able to give back and if even one person learns something or is inspired in the littlest way and makes better work then everyone wins and the world is a better place! Grand ideas I know, had to end the paragraph somehow though.
Allrighty then- first things first: I got married! Wow! Sophie and I have been together for 8 years now and we've been in love for that long too, asked her to marry me 2 years ago (she said yes!) but all the planning and schedules and procrastination took us a long time. Then on October 12th the weather was amazing and the absolutely beautiful and a sunny fall day was a wonderful gift for us all to enjoy together. It was just a fantastic day! I wore a kilt, my Dad's Dad came from Scotland, moved to America when he was 3. Tried to find a kilt that had our colors but couldn't this was the closest to it. Sophie was absolutely beautiful with a custom hair job and she was just glowing.
Like I said- it was a great day. We would have invited you all, and everyone, but wanted to keep it a small get together.
On to the photography: Right then, I had to get you up to speed, couldn't just start typing like nothing ever happened and everything is just business as usual- because it's not! Like I said earlier- it feels like I'm a completely different person in a number of ways now, and not just because I got married etc- and I feel lucky about that (being married and feeling change). My point is that I was able to change, I changed perspective, changed photographic approach, changed how I consider photography and how I conceive photographs. It's a lucky thing because for the last year or so it started to feel like I was repeating myself. It started to feel like I was photographing photographs that I had already made- it had been far too long since the sensation of a breakthrough, since the invigorating sense of inspiration when you find a new exciting direction. Too much time would pass between needing to recharge my cameras batteries and downloading images after going and photographing for a few hours- and then you start to think: maybe I'll never again make a great picture... Arg!
So back when the weather was wicked bad last winter around January and February I was starting to mess around with setting up and photographing still life kinds of things in my studio. I'm just using the corner of the room and a table that ordinarily functions as my print matting and mounting table. Photographing on usually white mat board but have also experimented with reflective black, old wooden boxes, and some other stuff. Initially I was borrowing a speed light from my buddy Ken Perrin at Atlantic Art Glass and sometimes using available window light. This summer however I went "whole hog" and started acquiring light gear. I've had some exposure to the concepts of lighting through following Zack Arias, Joe McNally, Scott Kelby et al but when it came to knowing what I needed or even wanted I hadn't a clue. So the guy at B+H Photo recommended 2 different packages- a softbox + speed light + transmitter for 800 bucks or the 'Scott Kelby' everything kit for Canon for only 500. Now there's something a little cheesy about an everything-in-one kit but since my knowledge on this gear on a scale of 1-10 was about a 1.5 before, I feel like I'm easily at a 4 or a 5 now after incorporating this stuff and shooting to learn on this for a while.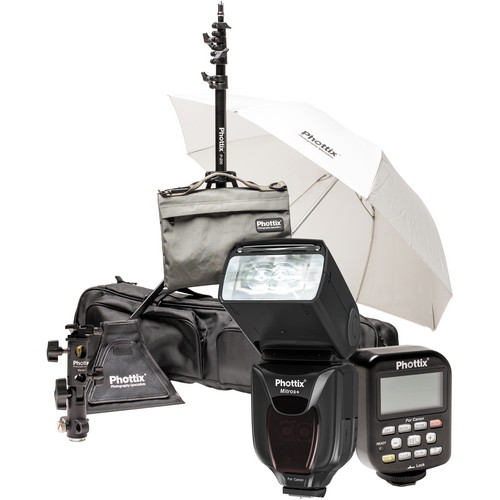 http://www.bhphotovideo.com/c/product/1030780-REG/phottix_ph80377_mitros_ttl_flash_and.html
The Kelby kit comes with a Phottix Mitros+ speedlight that seems pretty well built and it talks to the camera through the Phottix Odin 1.5 TCU wireless TTL trigger. You can control the flash's parameters from the trigger well however in the part of the learning curve that I'm at right now I'm shooting manual flash instead of TTL and am changing the flash settings from the flash itself (which is often a drag because I have it often boomed up or away at angles difficult to reach it, maybe I'm overlooking something there...?). The kit came with a cheap flash stand, an 36" shoot through umbrella, a little mini 4"x6" softbox that they say is good for macro but I think I'm not convinced, and an umbrella holder elbow. Oh and a sandbag. Comes with a nice carrying kit too.
That was all well and good but right away after experimenting with the umbrella for a while I realized that I wanted a softbox for a little bit more of a directional yet still very soft light. Back to B+H and added a 2 foot by 2 foot Impact Quickbox softbox. It folds up to fit in a slick carrying bag, but the thing is it never really unfolds perfectly square- doesn't seem to matter much, just a pet peeve. Added a Manfrotto boom arm to really reach in over the table that I'm shooting on and securely hold the much heavier soft box-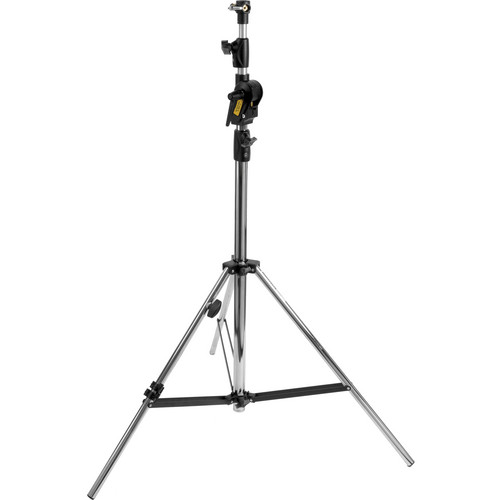 http://www.bhphotovideo.com/c/product/513013-REG/Manfrotto_420CSU_420CSU_Convertible_Boom.html
and then I found my favorite modifier yet: while watching a Zack Arias tutorial he showed a really cool and very affordable $50.00 strap-on grid spot. Made by ExpoImaging it's a 3 in 1 honey comb grid system that by stacking grids or just using by themselves can achieve either a 45 degree spot, a 25 degree spot, or a 16 degree spot light. Makes for super dramatic beam and shadows look. And that's what I'm primarily using for this current series of photographs of tools that I'm working on.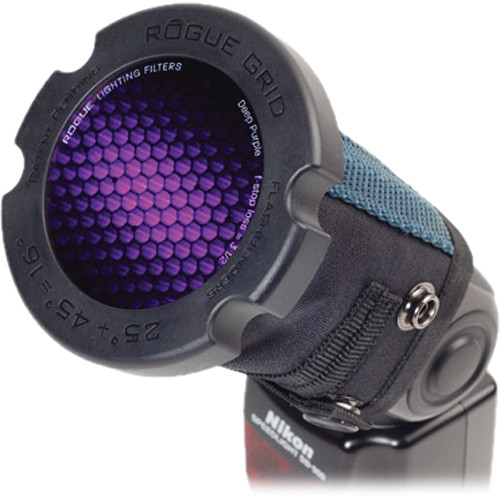 http://www.bhphotovideo.com/c/product/822028-REG/ExpoImaging_Rogue_3_in_1_Grid_and.html
Mossy rock habitat diorama. Rogue grid-spot directly overhead. Feels like a museum exhibit lighting scenario-
I'm really enjoying the idea of being able to photograph things in the studio- ordinarily the landscape imagery I'll make requires being on location at the right time, and I'm working on the boat a lot now so time is always an extremely limited commodity. So I can set up a subject on the white paper and not photograph it until I'm ready, having walked by it a dozen times and seeing it in a variety of natural lights and thinking of how to actually shoot it, by the time I get around to making the photo I'm not feeling rushed, I can take the time to manipulate it and the light and enjoy the process even if it's 04:30 in the morning or 4:30 in the afternoon or 8 o'clock at night. I can tether the camera to my monitor and review on a large screen the effect small changes in focus or f stop or light can have. And it's a wicked gas!
Sophie's Dahlias, my vase.
But I need content- what to shoot? Sophie grows amazing things in her greenhouse and gardens but really I'm not as interested in making flower photography as much (don't get me wrong they are beautiful but there's just something a little too cliche feeling to me personally about photographing too many flowers, that's just me- whatever..) so I started looking down on the forest floor for things to photograph like leaves and ferns etc,
Leaves
Ferns
then I had a great idea: shoot tools!
I'm sure it's been done before. Everything it seems has been done before, especially pictures of flowers- but I haven't done it! Time to make some photographic studies of tools! There's this place called "The Tool Barn"in Hulls Cove, Maine. It's part of the Davistown Museum, here's a website: http://www.jonesport-wood.com/hullscove.html they have tons of old tools, and apparently the main location in Liberty Maine is 4 times bigger- so I'll have to get to that one sometime. I used to live just down the street in a little apartment across from the beach with my golden retriever Grover and had been to the Tool Barn many times looking for some kind of necessary tool or other, but one that wasn't made of plastic and imported from China. Sometimes it was fun just to go there and look around and try to think what this or that tool was meant to be used for. So it occurred to me that that would be the ultimate place to find things to study under studio lights. The character of the tools. The tools that built New England. These old tools that have the wear marks and and the patina of being used for many hours. Lot's of them have old initials engraved in them of their owners beside the maker marks of the factories. And when you hold them you can really easily imagine all the work they must have made.
I worked out a deal with the proprietor Skip, who is all about having the tools be appreciated and respected as items of art and history. Then the only concern was how to photograph them and what the look should be. Right away I had this idea of making a real high contrasty dramatic looking bit- I was thinking of that movie "Sin City" which is all film noir looking with harsh long shadows. So the grid spot would make that happen: on the boom but hovering just off the surface of the table behind and to the side of the tool to cast a long shadow into the foreground. Of course the tool would then lose all the detail on the face but maybe I could bounce some light onto it (oh yeah I also got a 48" 5 in 1 Westcott reflector diffuser) with a white panel. So the first test shot that came back was crazy cool and just what I was looking for:
"Old American Tools #1. Stanley #4 plane." The composition was as much about creating interesting shadow lines as it was portraying the tool-
"Old American Tools #2, egg beater drill with brace. Goodall-Pratt Tool Co." This shadow made me think of a scooter. Used a small spring to elevate the chuck of the drill to let the light underneath and cloned the spring out later.
"Old American Tools #3. Stanley #12 pull plane." Sophie see's a vertebrae here, I see a bird or bat or airplane shadow. Same light set-up with the grid spot behind to port but bounced foreground fill with the white reflector. Also this time added a paper texture layer set to soft light blend mode and selectively masked for the background.
"Old American Tools #4. Stanley 190 plane." Got a little carried away with this one! This is the point of experimenting and learning- trying new things to see what works and learning about the processes through it all, then incorporating the successes to future work. The exercise here was to mess with creating a foreground reflection. I shot this on white paper, so there is no reflection in that scenario. Creating the reflection isn't too hard- making it feel right is the challenge, and I made a gigantic error there that didn't become apparent until after I had made a print of this and brought it to Skip at the Tool Barn. Fun experiment but I'm very unsure about how much I like this now. Also the shadows remind me of a guy riding on the back of a whale.
"Old American Tools #5. Fischer Ohaus scale." Grid spot hanging almost directly overhead on the boom arm- the trick here was adjusting the light so that the important details of the scale were not hidden in shadow like the central circular little emblem and the numbers on the scale arm. Incredibly finicky adjustments of half an inch would make or break the shadow details.
"Old American Tools #6. Bunion tool." This isn't much for dramatic shadows or things but check out that sticker near the hinge: "Used to make indentations in shoe for bunions!" How weird is that!
Right then. More to come. To sum it all up: it's been a blast to go in a completely different direction. It feels great to have opened a door to a world of light modifiers where there are so many different possibilities and it's all new to me and I've only just scratched the surface. It feels great to be learning photography in a completely new way and to add another skill to my bag of tricks. And it feels great to push myself to try something new, and I guess that also includes being married! I think it's important to kind of always try to be growing and being better and not just be satisfied with what's working. But that's just my opinion right now.
Alrighty that's it for now, thanks for stopping by, have a nice day, and get out there and try something new!
-Nate.